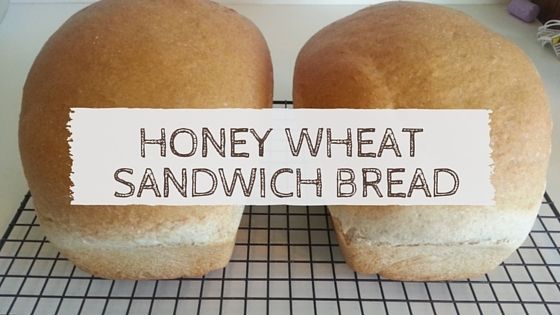 I spend the first part of my school day looking forward to lunch. It isn't so much that I need a break from my students (though there are days) but more so that I know that within that little lunch bag lies a yummy sandwich made from the best homemade bread out there. We have been making this bread for about 3 years now. Every so often we have had to buy bread from the store due to a lack of time, and each time it has confirmed for us that there is no going back; this bread is a game changer.
When we first started, we were buying flour from the grocery store. We quickly realized, however, that going bulk would be a better option for us. We purchase our flour in 50-pound sacks from Azure Standard. If you have never heard of them, I would recommend a look. We have done some tweaking of the recipe over the years and have settled on a half/half mix of whole wheat flour and white flour. It gives all of the good nutrients without being too "whole wheat" in the taste.
We make our dough in a bread maker. We make our dough only, we don't  bake the bread in it. We have found that baking the bread in the oven makes much better loaves – and let's be honest – the smell of baking bread is one of the best parts of the process! If you don't  have a bread maker, you can make the dough by hand, just use the same ingredients and look up the process for the kneading and rest times.
So without further ado… the recipe for honey wheat sandwich bread:
This recipe makes 2 loaves at a time. If you only want 1 loaf, be sure to half the recipe.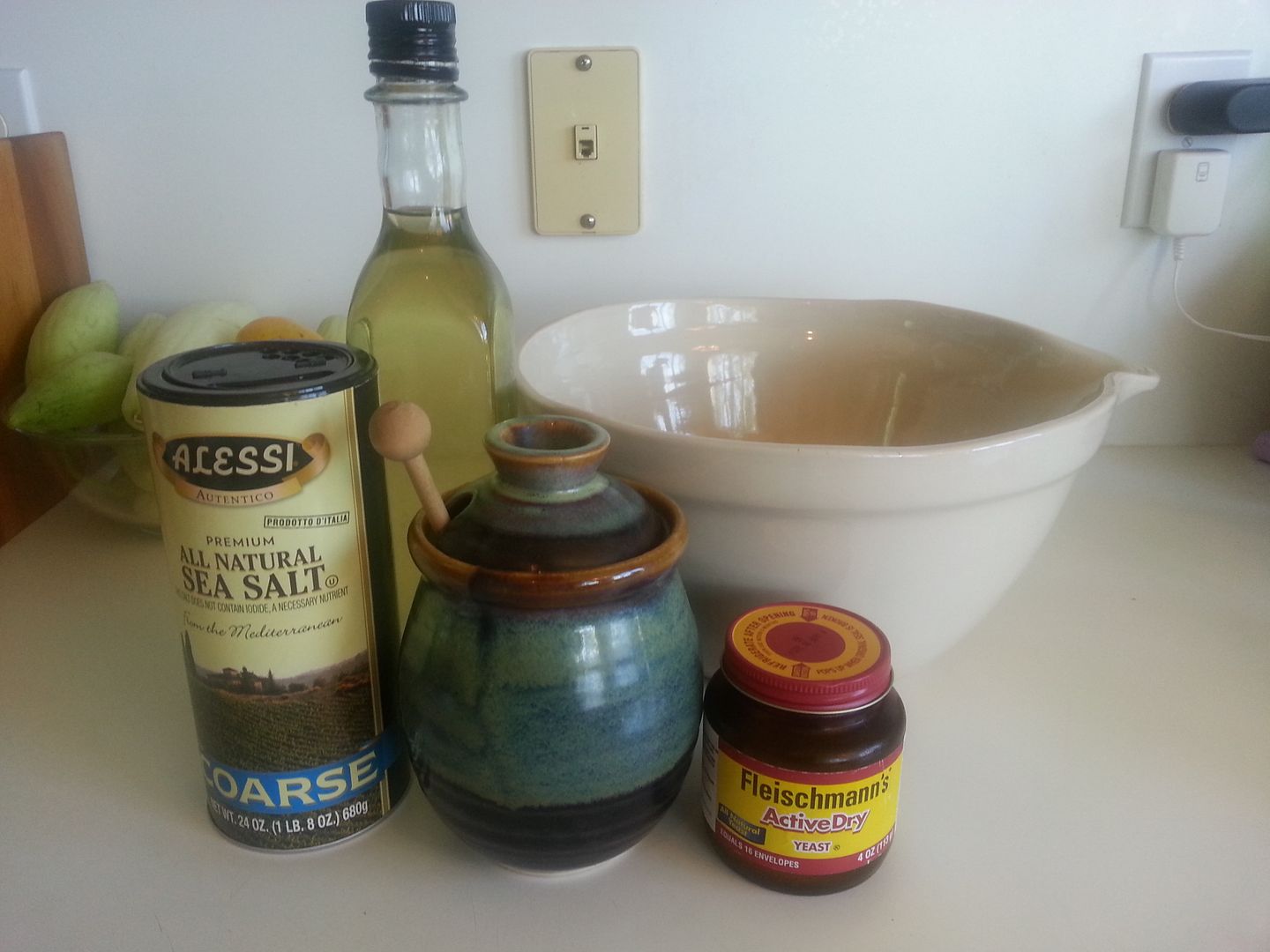 Ingredients
2 cups of warm water
4 dollops of honey (we buy ours by the gallon from Azure Standard)
2 teaspoons instant yeast
6 cups flour (3 whole wheat/3 white)
1/2 cup vegetable oil
2 teaspoons salt
Place water and honey, and yeast in the bread maker. Let the yeast dissolve for a few minutes to react with the honey. Next, add the oil, flour, and salt. We premix the 2 types of flour and the salt to get a good consistency through the loaves. Start the dough cycle on the machine, ours takes 1 hour and 50 minutes including a pre-heat time.
When the machine is finished, separate the dough into 2 greased loaf pans. Cover and let rise in a warm place for at least 30 minutes.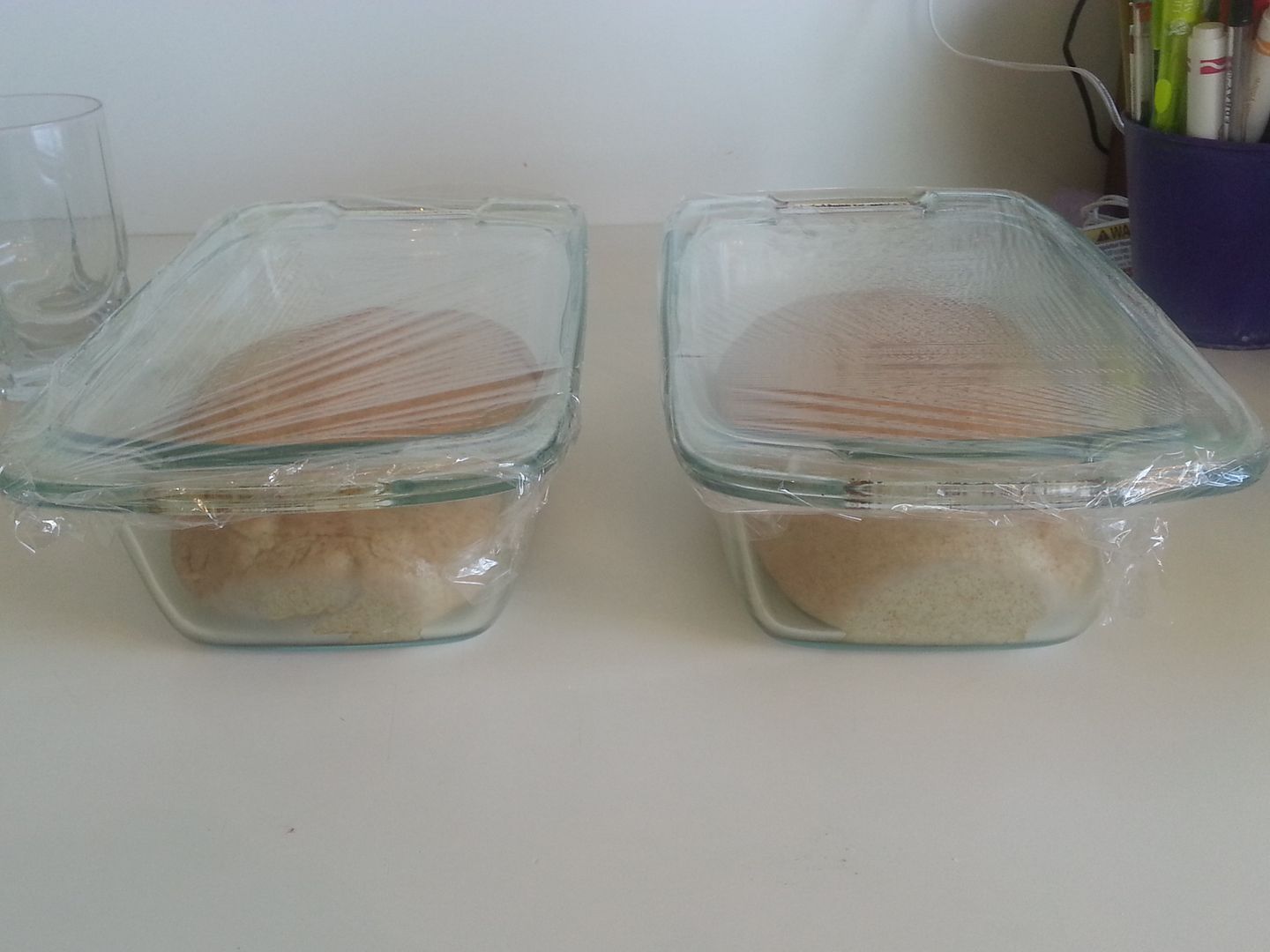 We usually let the dough rise until it just crests the pan. The bake in a 350-degree oven for 30 minutes. We actually bake ours for 32 minutes because the extra time gives it that beautiful golden brown finish. You will need to play with your timing on your own oven. When the loaves are done, turn them out immediately onto a cooling rack. Resist the urge to cut into them right away! Remember, once you open this Pandora's "bread" Box, there is no going back! Enjoy!