We have officially marked the beginning of our newest adventure: full time homeschooling for Pre-K and Kindergarten! I am so excited to be home with my littles, and for us to have this chance to learn together (which is exactly what it will be- Mama has a lot of learning to do!).
I started my planning with some scheduling and "classroom management" strategies. The boys and I all thrive on routine and it is so helpful to get the most out of our school day. I have found that so many behavioral issues are taken care of automatically when the boys know what is coming up in our day, and they even take ownership and do the next things on their own sometimes! Yay for progress! The "schedule" below is for our average school day. Now- it is a rare day when this schedule actually happens. I think of it more as my guideline, so when we get off track I know where I should be and can jump back in. As we have begun our first few weeks, I can see already the need for some possible tweaking, but time will tell. I laminated copies of this schedule and put them as the first page in the boys' school binders. We also have one on the fridge for easy reference.

On the behavioral side of things, I want to begin with a clear system that is objective and consistent. Again, I want the boys to feel like they have control of their behavior and that they can always improve as the day goes on. The system I liked best is the color-coded clothespin chart. I found some ideas on Pinterest and then made my own (see below). This starts the boys out on green at the beginning of the day, but gives room both up and down for them to travel according to their behavior. Most of the charts I found gave consequences at the bottom, but not so many included rewards at the top. We decided a few extra minutes of screen time would be a good reward after a great day. We are very intentional with our screen time during the day, so this is something small that the boys really enjoy. Even if they get down to red, they can bring themselves back up and finish off the day on a good note. This makes it much easier for me to handle because I can give them one warning about moving their name and they know what that means and where they stand. It has worked great so far! As soon as Daddy gets home, they tell him what color they are on and the lowest/highest colors they have gotten to that day. Yay for systems that work!
Now for the actual curriculum- I have been working hard with my friend Marleigh (who has 2 little ones) to collaborate on great material for our kiddos. Knowing that we have younger siblings coming down the line, we want to have something that works with multiple levels at the same time. All of our kids are young at this point, so the levels need to be thematically similar so we can work with all of the kids together. I am finding that both boys want to do all of the activities, even though there is a two year difference between them. Thematic links are important here to keep a consistency to our week. The base curriculum that we chose is BFIAR (Before Five in a Row) and FIAR (Five in a Row). We like FIAR because it is comprised of thematic units based around well-loved individual children's books. It is called Five in a Row because you read the same story five days in a row and then do supplementary activities. This is a very flexible curriculum and could actually be used for the first few years of Elementary school if one desired to do so. Our plan is to use this through Kindergarten, and then switch to a classical model in the First grade.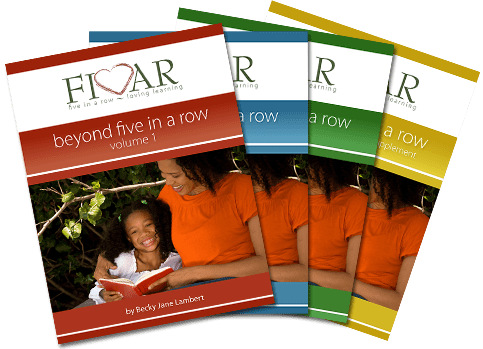 Once we figured out the base curriculum, we set out to combine that with some other elements that are important to both of us and our families. We now have a crazy spreadsheet of thematically matched BFIAR/FIAR units with additions of letters, numbers, shapes, poetry, supplementary books, and Orthodox elements! Both of our families are Orthodox Christian, so we want to include our faith in our everyday school. One of the things I am most excited about homeschooling is being able to work our schedule around the church services and make them a top priority for our children.
We are also lucky enough to have an Orthodox Homeschool Co-Op based in our church, so that will be our school every Friday. It is a wonderful opportunity for the kids to learn in a classroom setting and for great fellowship! My friend Marleigh is heading up the Pre-School class this year, so Aidan will be able to have an extension of what we learned that week! Finn will be in the older class; he will get to do some Science and Arts/Crafts. I have been asked to teach the high schoolers in a Writer's Workshop, and I am excited to keep one foot in teaching the big kids! (They are assuredly less excited!)
My hope is to blog our activities on a weekly basis. Though I have a lot of ideas, this will be a year of experiment and changing to fit what works and what doesn't. I will be including our Orthodox observances as we go, along with some ideas to celebrate our wonderful traditions! Wish us luck!